IELTS Academic Writing Task 1
IELTS Academic Writing Task 1
Checklist
In order to achieve a higher score on academic writing task 1, here is the preparation checklist for it. Once you learn them, you can put a tick next to each point on the list. 
Task achievement
 I have learned
To write between 150 and 200 words
What the six types of questions are
In the IELTS Academic Writing Task 1 test, you will be required to write a report about at least one of the following:
A process
A map
A bar chart
A pie chart
A line graph
A table
Multiple graphs (mixed)
How to complete the task according to the rubric
How to write

 

introductions

 

(Practise paraphrasing the question to write introductions)
How to identify and write an

 

Overview

 

and what to include in this paragraph. (at the beginning or end of the text and detailing the general trends)
How to select key information, rather than describing everything.
Not

 

included any irrelevant information
Cohesion and Coherence
I have learned
how to write comparisons and not just list information
to write my answer into paragraphs
how to describe the striking features such as changes and trends (e.g. increase, decrease).
Lexical Resource & Grammatical Range and Accuracy
I have learned
how to avoid repetition of words and grammatical structures
how to use the court tenses
Language to describe changes
Verbs and Adverbs
Adjectives and nouns
Prepositions and articles
Time Phases
Comparison Vocabulary
The Pie chart vocabulary
Improving your writing style and skills
Joining two changes together
Commenting on the data in a graph
Essential language for making comparisons
More comparative structures
Advanced comparatives and linking devices
Describing numbers and Numerical comparatives
Ranking information
Different sentences you can use alternatively
how to cheek my writing for mistakes:
Pluralisation
Subject/verb agreement
Word Formation
Spelling
Wrong Word
Unnecessary words
Missing Words (Missing subject, relative pronoun)
Omission/incorrect inclusion of articles
Missing third person 's'
Word order
Additional checklist for Maps:
I have learned
how to write a maps overview
how to write appropriate adverbials of location
how to use a range of synonyms
Improving your writing style and skills

Write sentences by using different tenses

Grammar and vocabulary for maps

Noun phrases for maps
adverbials of location
Additional checklist for Processes:
 I have learned
Understanding the purpose of the process and identifying the main stages
Using appropriate verb tenses to describe each stage
Describing the process using passive voice and active voice
Using appropriate sequencing words and linking devices to show the order of the stages
Adding extra details and explanations to enhance the description of the process
Vocabulary and phrases for describing processes, such as "firstly, next, then, finally"
Using transition signals to link stages together
Using language to describe changes that occur during the process
Using accurate and varied sentence structures to avoid repetition
Proofreading and checking for grammatical errors, such as subject-verb agreement and verb tense consistency.
 In addition to the above points from the list, you should:
Study many real test examples of each type.
Understand why we

 

do not

 

write a conclusion for task 1.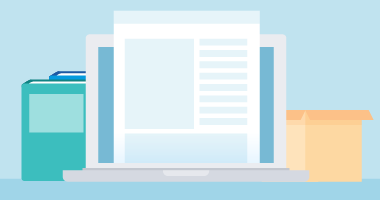 IELTS Academic Writing Task 1- Task Achievement/Task Response: Charts, Graphs, Tables In Academic Writing Task 1 of the IELTS exam, you will be given a chart, graph, table or diagram and asked to describe and summarize the information in your own words. The task...
read more